Joan Shelley
(No Quarter EP)
2017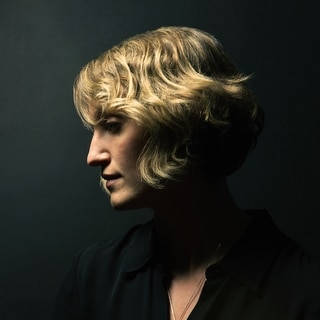 If your Margo could use a little more Richard Thompson and a pinch less rattle and hum from the tastemakers, this Shelley five-songer might be right up your alley in a post-Glaspy kinda world, cousin.
She's been cutting records for No Quarter since 2014's extra-fine Electric Ursa and there may be a duo album from a couple years before that floating around. But that's flotsam, because the thing is, these songs sizzle like the world's best turkey bacon on a totally cold 8am early February Sunday.
Yep, produced by Jeff Tweedy with that rascal Spencer on drums, it's got a backwash of organ supporting the songs (like you know who) in a helpful but not obtrusive way and some damn gorgeous Jeffy guitar overdubs.
Cue up "Where I'll Find You" if you don't believe me. The tamped down country folk is almost like the Palace Brothers standing in the middle of Chicago and shouting "anyone out there want to come up and sing a Sandy Denny number like Loretta?" and Joan did. She just did.
The assurance — in her voice and the arrangements — strikes your head, pushes it under, tumbles you under the wave. You're gonna come up and breathe again, you know that somewhere in the back of your mind, but for the moment, you just adore being swept under, begging to hear what doesn't have to be said.
"Don't make me say what this is" Joan stretches over so many luxurious notes. And yet, she already did, but she didn't  (or did she?) and if that's all part of the Fairport-y pull of this sweeping, yet concise record then hot damn, turn it over and play it again.
—- Patrick Foster